Cash Management is a Cross-Functional Challenge
On a daily basis, IT, Operations, Loss Prevention and Treasury teams face numberous challenges related to cash management. Below are critical challenges per functional area where CashComplete™ can be a part of the solution.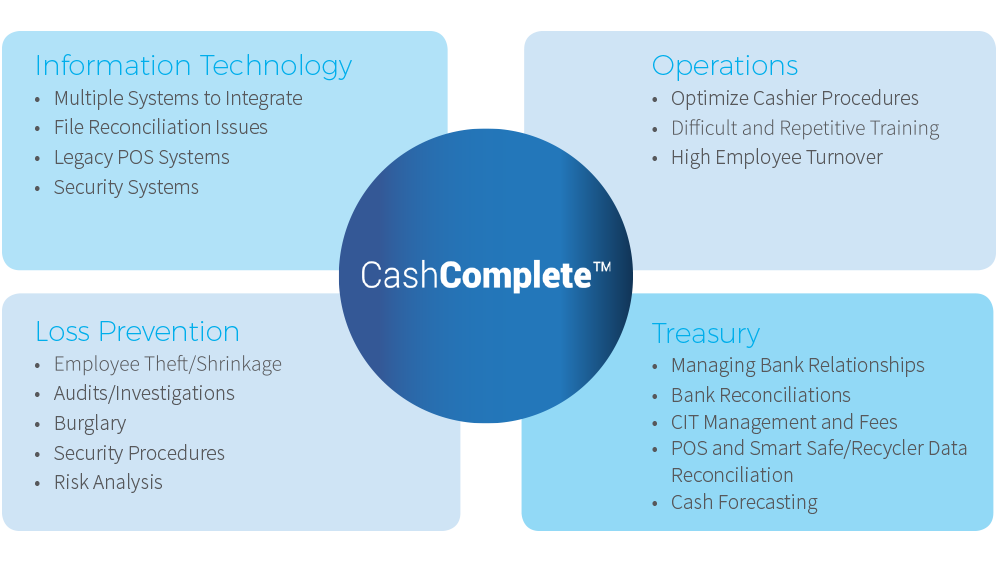 CashComplete™ is the Solution
The combination of our unified software intelligence and leading processing technologies gives you superior results and elevates your cash management operation. Our CashComplete™ On-Device software coupled with our CashComplete™ Connect enterprise management software provides full visibility and accurate reporting of cash cycle.